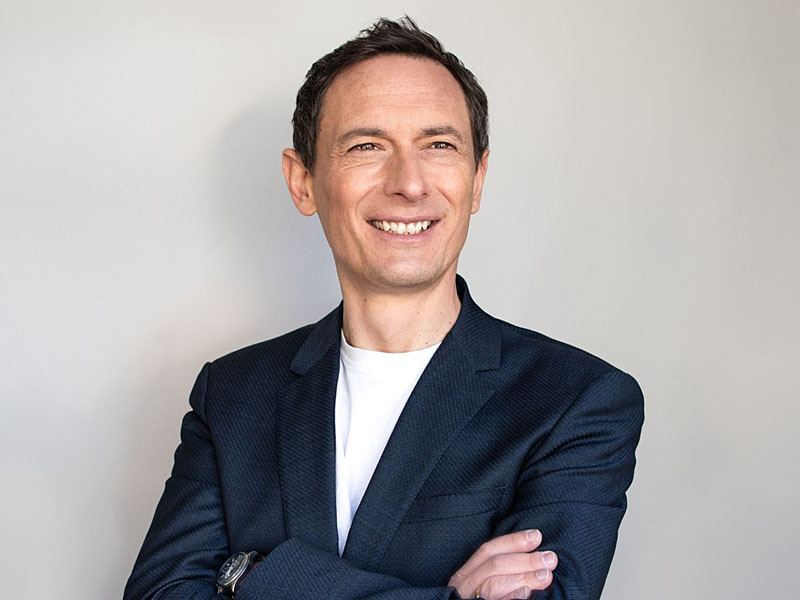 Marco Prüglmeier becomes new jury member
The founder of the innovation consultancy i2market and co-founder of the podcast "The Logistics Tribe" is now active on the jury of the Logistics Hall of Fame.
Marco Prüglmeier is a new member of the Logistics Hall of Fame jury. The founder and CEO of the innovation consultancy i2market and co-founder of the international podcast "The Logistics Tribe" will now be actively supporting the global Hall of Fame and setting an example by honouring outstanding achievements in logistics.

After studying mechanical engineering with a focus on production technology at the Technical University in Munich and a year abroad in industrial engineering at Arizona State University, Marco Prüglmeier completed his studies with a practical diploma thesis in automation technology in Barcelona.

In more than twenty years of working in the automotive industry, he gained experience in assembly and logistics and developed into an expert in supply chain management, lean production systems and innovations in logistics. He built up the innovation department for logistics, including a "Logistics Innovation Lab" for BMW AG and founded the company's own start-up "idealworks". Now, BMW not only sells cars and motorbikes, but also autonomous mobile logistics robots (AMRs).

In 2019, BMW AG received the German Logistics Award from the German Logistics Association (BVL) for the "Logistics NEXT" project. Prüglmeier later founded his own innovation consultancy i2market and a startup for robot-operated urban fulfilment centres.

His personal mission is to support others on their way towards the logistics of the future. For this purpose, he regularly presents his own podcast episodes on the international channel "The Logistics Tribe". His book "Innovations in Logistics" (Huss-Verlag) will be published soon.