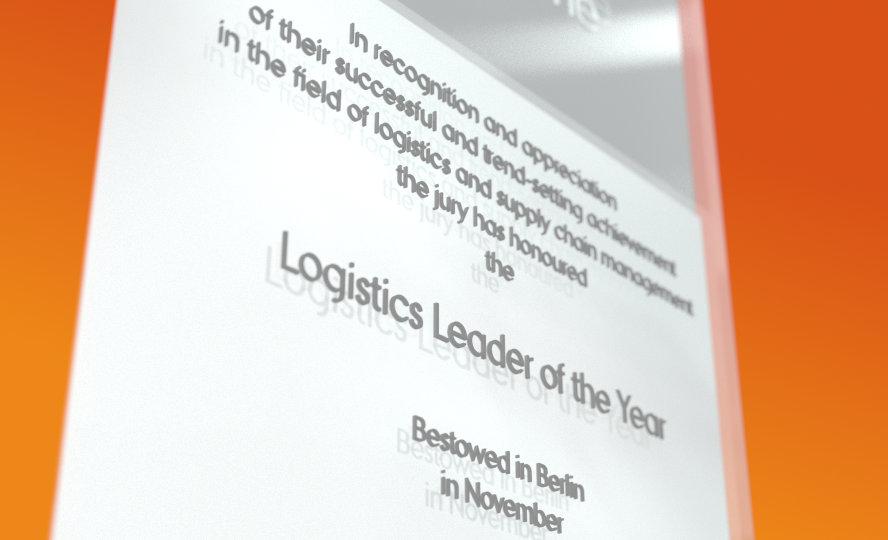 Propose Logistics Leader correctly
The Logistics Leader of the Year Award is the highest award of the Hall of Fame for non-members. How to correctly propose candidates or apply.
First of all, there is a basic question: Should a person be submitted for admission into the Logistics Hall of Fame or for the "Logistics Leader of the Year Award"?
There are two fundamental differences: In order to be considered for membership of the Logistics Hall of Fame, the achievement must firstly be permanent and secondly benefit a larger group of institutions beyond the boundaries of the own company itself. It must be a milestone in logistics.
The performance of a Logistics Leader, on the other hand, should be successful for one's own company or have set a current, highly regarded impulse that sets a trend for the industry.
A Logistics Leader can therefore also become a member of the Logistics Hall of Fame, if a performance is lasting.
The formalities for a Logistics Leader of the Year Award
The Logistics Leader of the Year Award honors people. Concepts cannot be submitted.
Individuals or groups of people can be proposed. For groups, information on each group member must be provided, as well as their contribution to the performance.
It does not matter whether it is a proposal or an application, as this is treated confidentially and is not communicated to the committees or the public in the further decision-making process.
A proposal should be short and cover a maximum of a one-pager. Work with bullet points in a structured way.
Each proposal must be justified and verifiable.
Proposals are free of charge and only possible on the Internet at www.logisticshalloffame.net.
Only applications in English or German language are valid.
Upload printable image material.
Structure your proposal and answer the key questions: questions: Who? What? When? Why? 
Who is the person/group?
A short tabular curriculum vitae with the most important positions as well as pictures of the person(s) are obligatory, as are the contact details.
Describe the person's career in a maximum of three sentences: Early youth, education, professional background.
What has the person/group achieved and when?
Put the achievement and the person in a nutshell with a catchy headline.
Tell the story of the achievement in brief and the contribution the person made to it.
Why did the person deserve the Logistics Leader of the Year?
Describe what the achievement has effected and what benefits the company or organization has gained from it. Above all, mention key figures.