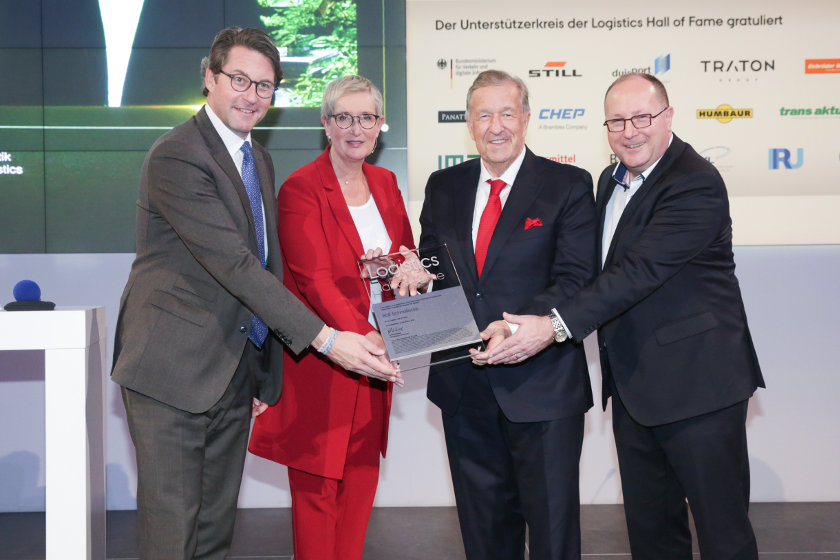 Glamorous Stage for Rolf Schnellecke
A glamorous stage for Professor Rolf Schnellecke: On December 5, 2018 the outsourcing pioneer was admitted access to the Logistics Hall of Fame on the occasion of the annual gala reception of the Logistics Hall of Fame in the historic Erich Klausener Hall of the Federal Ministry of Transport in Berlin, Germany. More than 250 guests, including the leading figures of the automotive industry and logistics, accompanied the Chairman of the Supervisory Board of Wolfsburg-based Schnellecke Group AG & Co. KG, when he received the membership certificate made of glass and metal.
"The members of the Logistics Hall of Fame are visionary people, driving forces and pioneers. With their ideas, their innovations, their entrepreneurship and their courage, they have optimized and developed logistics all over the world. And they have brought us growth and prosperity. With vision and determination Professor Rolf Schnellecke has raised especially the logistics of the automotive industry to a new level. For this he deserves gratitude and respect," said Andreas Scheuer, Federal Minister of Transport.