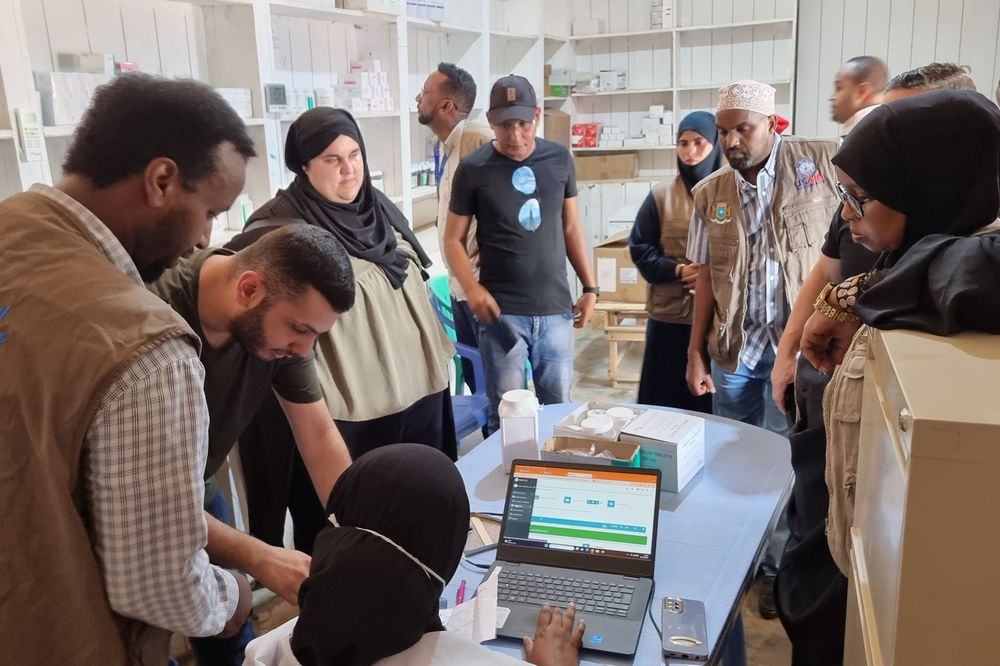 International Medical Corps wins Lynn C. Fritz Medal for Excellence in Humanitarian Logistics 2023
With its internally developed software "Pharmaceutical Information Management System" (PIMS), the Los Angeles-based organization International Medical Corps started a revolution in the management of the last mile in the pharmaceutical supply chain. Humanitarian organizations, pharmacies, governments and, most importantly, patients benefit from the IT deployment, which brings great time savings and deep transparency to the supply chain in disaster areas. 
The system is now successfully in use at 165 sites in 16 countries. Since October 2019, more than 1.7 million prescriptions have been processed in the software and approximately three million items have been dispensed to those in need.
With the software development, International Medical Corps solved a key problem for all humanitarian organizations: documenting and managing procurement, tracking and dispensing of medicines on paper. Because existing tools were too expensive or not suitable for use in disaster relief areas, in 2018 an interdisciplinary team developed the digital tool using a bottom-up approach.
Because PIMS enables efficient data collection and timely, flexible reporting, the use of the software increases process transparency for physicians, supply chain managers, health authorities and funders. It gives physicians more time to focus on their core competency of patient care. PIMS also helps users with quantification, pharmacovigilance and utilization review of medicines. Another benefit is the fact that the tool can be easily adapted to any language and requires neither a permanent Internet connection nor a constant power supply.
The 16 members of the jury chose International Medical Corps' software project from all the entries because it was developed "by the sector for the sector and by practitioners for practitioners," according to the citation. "The bottom-up approach and the interdisciplinary teams that created a cost-effective system that establishes maximum transparency and efficiency in the pharmaceutical supply chain in disaster areas were particularly impressive," emphasized Thilo Jörgl, executive chairman of the jury of the Lynn C. Fritz Medal.
Contributing to the judges' votes were results achieved through software use in Jordan, South Sudan and Yemen: 
PIMS pushed out-of-stocks and overstocks to less than 3 percent.
Inventory accuracy increased to 99.8 percent in just the first month of use.
Prescription time dropped from an average of four to five minutes to 41 seconds.
Waiting time for those in need decreased from an average of 85 minutes to 16 minutes. 
The dynamic, proactive alert system resulted in 100 percent elimination of drug interactions and incorrect dosing.