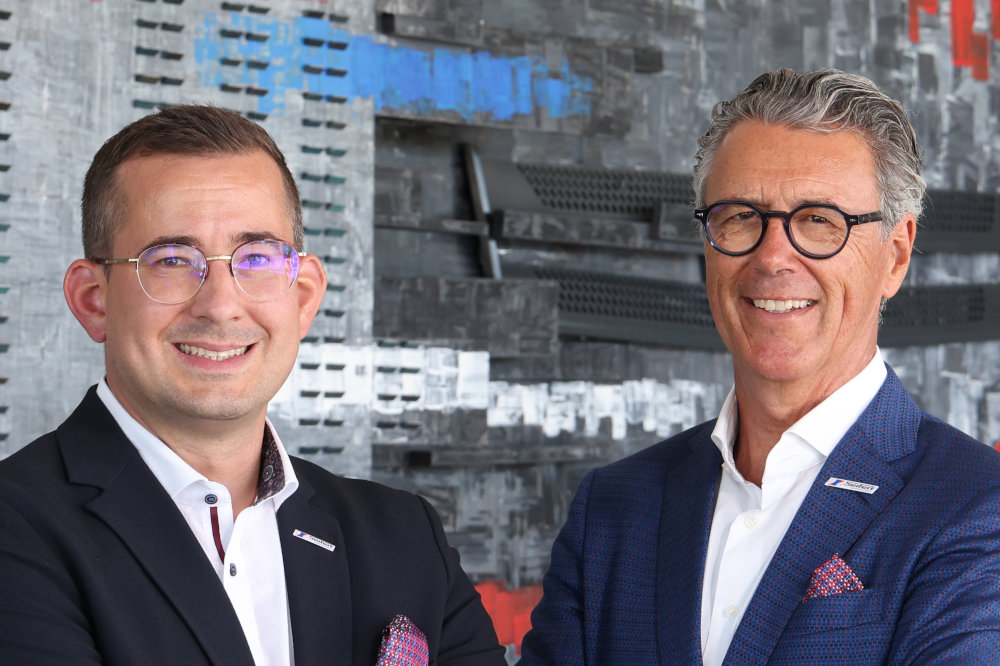 Axel Frey and Harry Seifert elected Logistics Leader 2023
The Logistics Leader of the Year Award, donated by Hamburg-based STILL GmbH, goes to Axel Frey and Harry Seifert.
Harry Seifert is Chairman of the Advisory Board. In over 40 years at the top of the Swabian logistics provider, he has developed the Seifert Logistics Group into one of the top 100 logistics companies. Axel Frey, member of the management board since 2019 and CEO since 2022, oversees operations. Under the motto "Full speed ahead into the future", both have implemented a strategic realignment of the family-owned logistics service provider in recent years, focusing on employees, digitalization, and sustainable growth. The management duo has attracted attention above all with its "employees first" philosophy.
"Through this transformation, Harry Seifert and Axel Frey have not only laid the foundation for economic success, moreover, they have set an impressive example for the future viability of the logistics industry. This impetus underscores the importance of the industry and provides orientation, especially for the medium-sized logistics sector," the jury stated.
Founded in 1947, Seifert Logistics Group, headquartered in Ulm, Germany, is one of the leading logistics service providers in Germany with around 4,000 employees. Throughout Europe, the family-owned company implements procurement, production, and distribution solutions for the automotive, paper, chemical, building materials, pharmaceutical and consumer goods industries. The Group has grown steadily, with the contract logistics sector making a significant contribution.
The key figures are reflecting the success of the transformation process. Between 2021 and 2023, the number of employees has increased by 1,500 to a total of 4,000. In 2020, the company already achieved the second-highest sales in its history, and in 2023 sales will increase by a further 25 percent to a record 330 million euros. Contract logistics is a major contributor to the ongoing growth here. Even the forwarding and transport sector, which has faced challenges because of the Ukraine war, the associated fuel price problems and the shortage of drivers, is making significant gains.
The Logistics Leader of the Year Award honors pacesetters and trendsetters in logistics. Entrepreneurs and managers from the transport and logistics sector who have been particularly successful in promoting their companies or who have set trends are honoured. The focus is on topicality and benefit to the company as well as innovation, sustainability, and entrepreneurial change. The award is presented by the Logistics Hall of Fame and donated by STILL.
The Logistics Leaders of the Year will be officially honored at a gala reception on 29 November in Berlin.