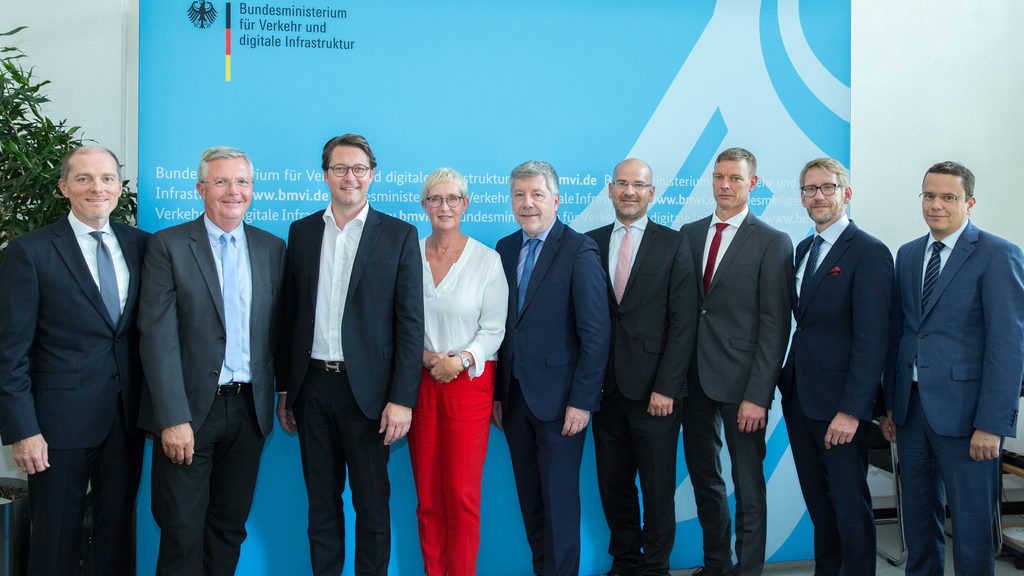 Logistics Hall of Fame Council nominates Finalists
The finalists for the World´s Logistics Hall of Fame selection have now been selected. Last Wednesday, Federal Transport Minister Andreas Scheuer invited the Logistics Hall of Fame Council to the ministry, where in a first ballot the committee nominated a total of seven personalities. Prior to this, 25 valid entries from Australia, Denmark, Germany, Finland, Great Britain, Serbia, Switzerland and the USA reached the hall. 
The candidate list is confidential. This summer, it will be submitted to more than 50 international jurors from all areas of logistics for the final decision. In October, the organization will announce who prevailed and shall be inducted into the logistics pantheon. The newly elected member will be officially admitted during the annual Logistics Hall of Fame gala reception in December, at the German Federal Ministry of Transport in Berlin.