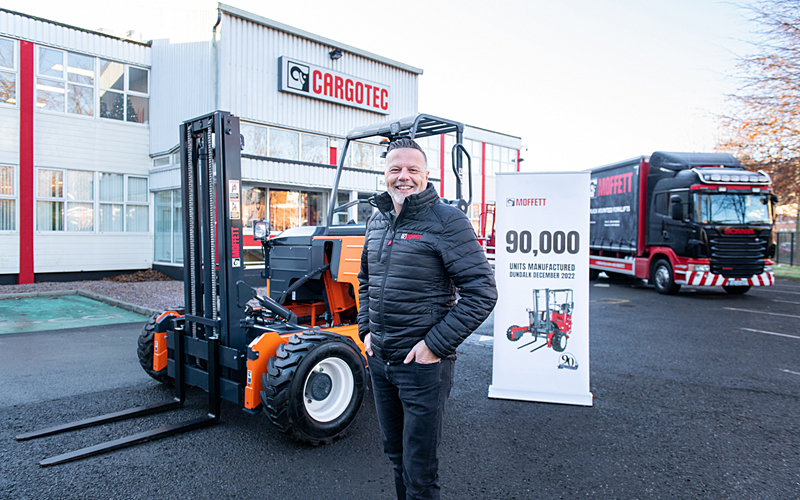 HIAB becomes a supporter of the Logistics Hall of Fame
The provider of sustainable load handling solutions is committed to honoring outstanding achievements in logistics.
HIAB - known for its MOFFETT brand of truck-mounted forklifts, among others - is a new network partner of the Logistics Hall of Fame. "Innovation is a top priority in the development of our
sustainable Truck Mounted Forklifts. Anyone who is courageous and innovative deserves to be honored and publicly recognized for it. That's why we are pleased to support the Logistics Hall of
Fame," says Jann Hansen, Vice President Sales & Production Management Truck Mounted Forklifts Division.

Hiab is one of the leading providers of intelligent and sustainable solutions for load handling. Hiab's premium equipment includes HIAB, EFFER and ARGOS loader cranes, MOFFETT and PRINCETON truck
mounted forklifts, LOGLIFT forestry cranes, JONSERED recycling cranes, MULTILIFT skiploaders and hooklifts, GALFAB roll-off cable hoists, and tail lifts under the ZEPRO, DEL and WALTCO brands.
MOFFETT truck-mounted forklifts is the only brand to offer a complete range of all-electric forklifts helping the customers to deliver sustainable, silent and safe in the future.

The supporters of the Logistics Hall of Fame are a network of people and companies committed to documenting excellence in logistics and honoring its movers and shakers. They pursue a common
goal: to strengthen the reputation of logistics in the public eye and to show worldwide what logistics can achieve.