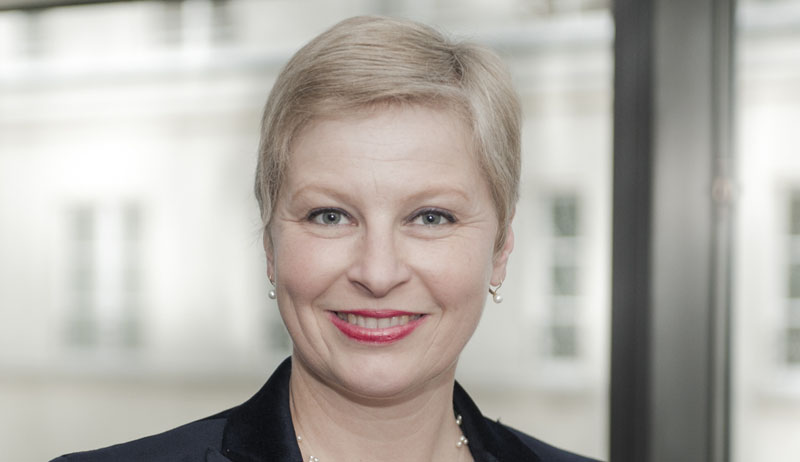 Dr. Heike van Hoorn to become a juror
The managing director of the German Transport Forum (DVF), Dr. Heike van Hoorn, has been accepted into the jury of the Logistic Hall of Fame.
Van Hoorn has been managing the DVF since the beginning of 2018 and is thus responsible for the business of the only intermodal trade association in passenger and freight transport in Europe, since January 2020 in a dual leadership together with Dr. Florian Eck.
Before she was assigned to the DVF, Dr. Heike van Hoorn, who holds a doctorate in history, was responsible or the association's committees and strategy as well as for the association's communication of the German Airports Association (ADV).

During her exciting career, van Hoorn worked in the Hessian State Chancellery in Wiesbaden, first as a consultant in the planning staff of the Hessian Minister President, later as Head of the Demography Department. Among other things, she wrote political and scientific analyses, was speechwriter for the Hessian Minister President and developed the demography strategy for the State of Hesse. In 2006, van Hoorn joined the aviation industry as head of the General Representative for Flight and Terminal Operations, Expansion and Security and moved to Fraport AG. Here, she worked out a master plan for the development of the airport infrastructure in Germany together with a working group of representatives of the aviation industry, the federal government and the states.