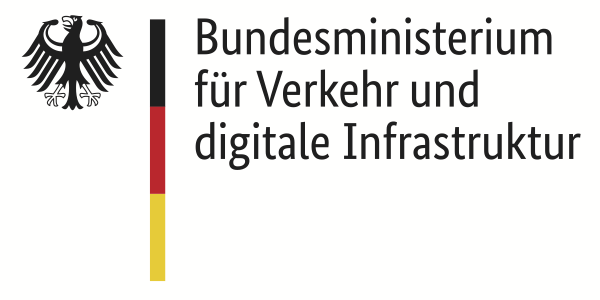 Bundesministerium für Verkehr und digitale Infrastruktur
The Federal Ministry of Transport and Digital Infrastructure comprises ten departments with a total of around 1,300 employees, just under 800 of whom are based in Bonn, around 500 in Berlin and up to 15 outside Germany.
The Ministry is headed by the Federal Minister of Transport and Digital Infrastructure. He heads and is responsible for the work of the specialist departments and all of the 63 downstream authorities. The Minister is supported in his work by three parliamentary state secretaries and state secretaries who are also members of the German Bundestag parliament as well as two permanent state secretaries with civil servant status. These five highest-ranking staff help the Minister to perform his management and governmental remit.
The steering and communication departments report directly to the Minister and support him in the performance of his political duties. The steering department is responsible for the strategic planning and coordination of political projects and cooperation with the leaders of the governing coalition, other ministries, the Bundestag, the Bundesrat federal council, associations and institutions on European and international level. This also includes the strategic organisation and coordination of EU policy and the promotion of bilateral relations with the EU member states as well as support for companies looking to establish business contacts in foreign markets.
wuermser.communications is a Munich-based management and communication consulting firm specialising in logistics and transport. Its clients include logistics providers, science and research, associations and publishers in the fields of industry, logistics, transport and politics. The portfolio of services ranges from media consulting, public relations and business relations, through editorial services, moderation and training, to concept development for new media and communication formats.